Wendy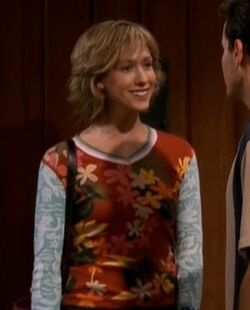 Wendy (played by Myndy Crist) appeared in the Season 1 episode "Phase One, Complete".
Story
Charlie tries to dump Wendy, whom Jake grows attached to. Meanwhile, Wendy only pretends to like Charlie's family. In end both break-up with each other. As, she did not want to be around Jake.
Appearances
Ad blocker interference detected!
Wikia is a free-to-use site that makes money from advertising. We have a modified experience for viewers using ad blockers

Wikia is not accessible if you've made further modifications. Remove the custom ad blocker rule(s) and the page will load as expected.