Suzanne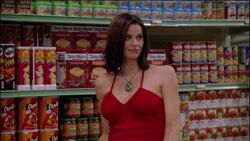 Suzanne is minor character from the pilot episode. She appeared in the grocery store with Jake and Charlie. Here, she thought Jake was cute, and thought it was a shame that Charlie wasn't married and took care of him. She was portrayed by Jennifer Bini Taylor.
Trivia
Jennifer Taylor would later portray other characters throughout the series, most notably Chelsea.
Ad blocker interference detected!
Wikia is a free-to-use site that makes money from advertising. We have a modified experience for viewers using ad blockers

Wikia is not accessible if you've made further modifications. Remove the custom ad blocker rule(s) and the page will load as expected.