Shannon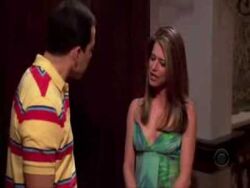 Shannon
is
Herb
's ex-fiancée.
History
She appeared in the season 4 episode "Aunt Myra Doesn't Pee a Lot" in Herb and Judith's wedding. She met Alan and told to him that she was engaged to Herb before he met Judith. They started kissing and attempted to have sex in the coatroom. Alan said that he didn't want to do it, but Shannon wanted to do it, so they pretended they were doing it to make Judith and Herb jealous. Alan knocked the door while she were screaming: "Oh Alan Harper, yes!!!!!". Later, Alan entered in the room where the wedding was held and said "I'm Alan Harper, and I'm not having sex!"
Trivia
She and Alan had sex in the coatroom in Herb and Judith's wedding, just like Charlie and Judith's sister, Liz, had sex in the coatroom at Alan and Judith's wedding.
Ad blocker interference detected!
Wikia is a free-to-use site that makes money from advertising. We have a modified experience for viewers using ad blockers

Wikia is not accessible if you've made further modifications. Remove the custom ad blocker rule(s) and the page will load as expected.