Prudence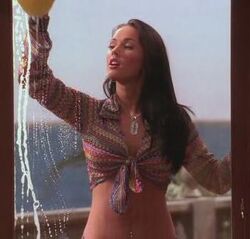 Prudence
(played by
Megan Fox
) is
Berta's
Lolita-like granddaughter,
Cheryl Ann
's daughter and
Naomi
's niece.
History
In the season 1 episode, "Camel Filters And Pheromones", she comes to work at Charlie's house for one day, during which time both Charlie and Alan try very hard to keep their hands off her sexy figure. Even Jake gets a crush on her.
She comes back that night seeking refuge before eloping to Vegas with her boyfriend, Freddie, who needed to pick up his paycheck first. She's dragged back home by her mother and grandmother; Charlie just kicks the boyfriend out of the house.