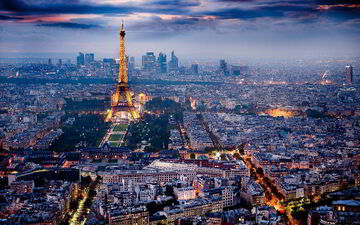 Paris is the capital of France. In Two and a Half Men, Rose and Charlie runaway to Paris together in the Season 8 finale, "That Darn Priest". Here, Charlie proposed to Rose, but it is also the place where The Death of Charlie Harper occurred. He "fell" in front of a metro train after Rose caught him in the shower with another woman. In "A Fishbowl Full of Glass Eyes", Jake starts sucking up to Walden and Walden gives him 1/4 of a million frequent flier miles. At the end of the episode Jake is in Paris, where Charlie Harper was killed by a subway metro train.
Appearances
Ad blocker interference detected!
Wikia is a free-to-use site that makes money from advertising. We have a modified experience for viewers using ad blockers

Wikia is not accessible if you've made further modifications. Remove the custom ad blocker rule(s) and the page will load as expected.