Jamie Eckleberry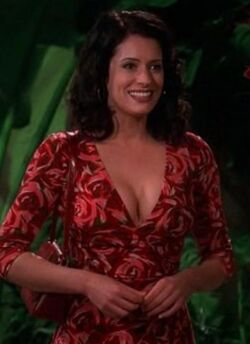 Jamie Eckleberry (played by Paget Brewster) appears in the episode "A Lungful of Alan". Charlie and Alan used to remember Jamie as the ugly Eckleberry hound from their childhood days. But later on Jamie had lost a lot of weight. She became gorgeous and sexy, so both Charlie and Alan try to hit on her. But she rejects both of them and thus takes her revenge.
Appearances
Ad blocker interference detected!
Wikia is a free-to-use site that makes money from advertising. We have a modified experience for viewers using ad blockers

Wikia is not accessible if you've made further modifications. Remove the custom ad blocker rule(s) and the page will load as expected.