Dharma Montgomery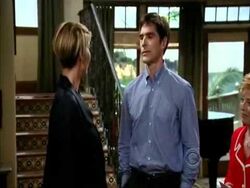 Dharma Montgomery is a very carefree woman from Dharma & Greg. In "Nice to Meet You, Walden Schmidt", her and her husband Greg Montgomery look at Charlie's house to buy, but decide to pass when they begin to argue. Dharma is played by Jenna Elfman.
Appearances
Ad blocker interference detected!
Wikia is a free-to-use site that makes money from advertising. We have a modified experience for viewers using ad blockers

Wikia is not accessible if you've made further modifications. Remove the custom ad blocker rule(s) and the page will load as expected.