Chloe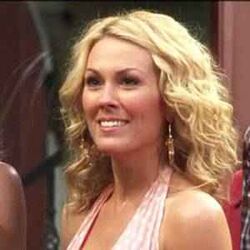 Chloe was Charlie's girlfriend in "Anteaters. They're Just Crazy-Lookin'". She was played by Rachel Cannon. 
History
She appeared in the episode "Anteaters. They're Just Crazy-Lookin'"  as woman who dated Charlie which he was always trying to get rid of it. But when arrives a handyman to fix Charlie's deck called Fernando (played by Enrique Iglesias) and falls in love with him, Charlie gets jealous and tries to reconquer her. He goes to Fernando's house's wearing a young boy clothes to try again to like her but in that moment she and Fernando were about to "do it". Hence Charlie dismissed Fernando, to stay with Chloe.
Ad blocker interference detected!
Wikia is a free-to-use site that makes money from advertising. We have a modified experience for viewers using ad blockers

Wikia is not accessible if you've made further modifications. Remove the custom ad blocker rule(s) and the page will load as expected.