Brooke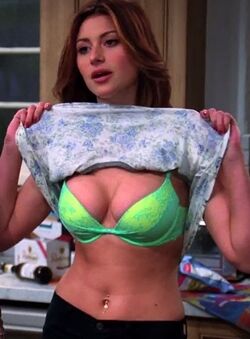 Hey Barry, check out these cups

Brooke flashing Barry
Brooke is Jenny's girlfriend of Season 11. 
She gave Jenny a fake phone number which was really upsetting to Jenny. She agreed to go on another date with Jenny and arrived at the beach house drunk on Christmas Eve.
She wanted to get to know Jenny better. Jenny tried not to tell her about herself, but while on a hike, Alan tells her she should be open to Brooke. Alan later has Brooke take a tick out of his testicles.
Three Fingers of Crème de Menthe
Cab Fare and a Bottle of Penicillin
Welcome Home, Jake
Ad blocker interference detected!
Wikia is a free-to-use site that makes money from advertising. We have a modified experience for viewers using ad blockers

Wikia is not accessible if you've made further modifications. Remove the custom ad blocker rule(s) and the page will load as expected.