Archie Baldwin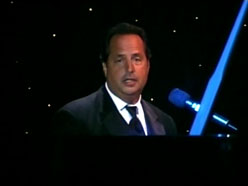 Archie Baldwin is the archenemy of Charlie Harper, because he always wins whenever they are nominated for an advertising award of the Jingles. He is portrayed by Jon Lovitz.
Season 3
He appeared in the episode "The Unfortunate Little Schnauser" telling Charlie that he was nominated for the advertising award. But Charlie doesn't want to go to the award ceremony, because Archie always wins. Alan manages to convince Charlie to go to the event, but Archie ends up winning. It is implied that he and Evelyn had a "good night".
Ad blocker interference detected!
Wikia is a free-to-use site that makes money from advertising. We have a modified experience for viewers using ad blockers

Wikia is not accessible if you've made further modifications. Remove the custom ad blocker rule(s) and the page will load as expected.